The Amazing Help (TAH) is a faith-based, focus driven, nonprofit organization committed to improving the wellbeing and mental health of individuals and families in our community by being a service oriented intermediary between private and state run family support agencies and those that may benefit from their services.
TAH also offers community support, advocacy, education, as well as information and referral resources.
​
​
​
​
We serve as advocates for families and work closely with early intervention specialists, family therapists, LCADC/CADC's, Nurse practitioner, psycologist, psychiatrist, spiritual/life coaches, parenting consultants, wellness educators, behavioral assistants, mentors, pastors, and other family support organizations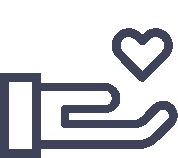 "I am the light of the world, whoever follows me will by no means walk in darkness but will possess the light of the world."
BE inspired + join our newsletter