The Amazing Help (TAH) is a multi-discipline developmental wellness center that is committed to improve and strengthen the wellbeing and mental wellness of children and families.
We strategically operate in two ways:
We act as a service-oriented resource and development center for children and families.

We offer support groups, guidance, preventative educational workshops, information, advocacy, linkage, and referral services.
The Amazing Help recognizes the prevalence of trauma and its possible role in children emotional, behavioral, cognitive, spiritual, and/or physical development and well-being. Being cognizant about the occurrence and potential consequences of traumatic events among children, young mothers, seniors and families allows us to tailor our programs to the specific needs of these individuals.
Family Assistance, Guidance and Support
Resource,

Support & Respite Care for Special Needs Children
Classroom and Behavior Management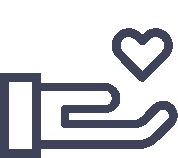 BE inspired + join our newsletter